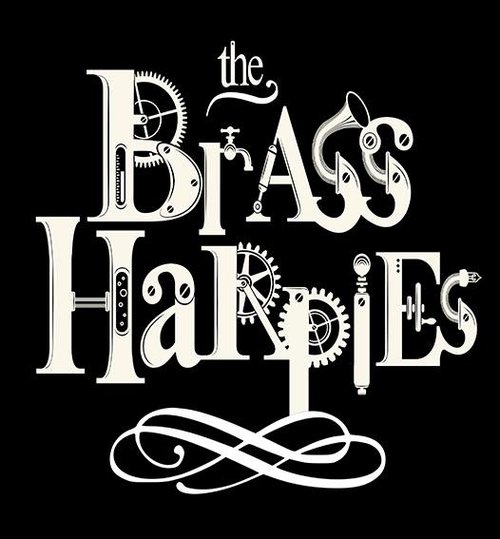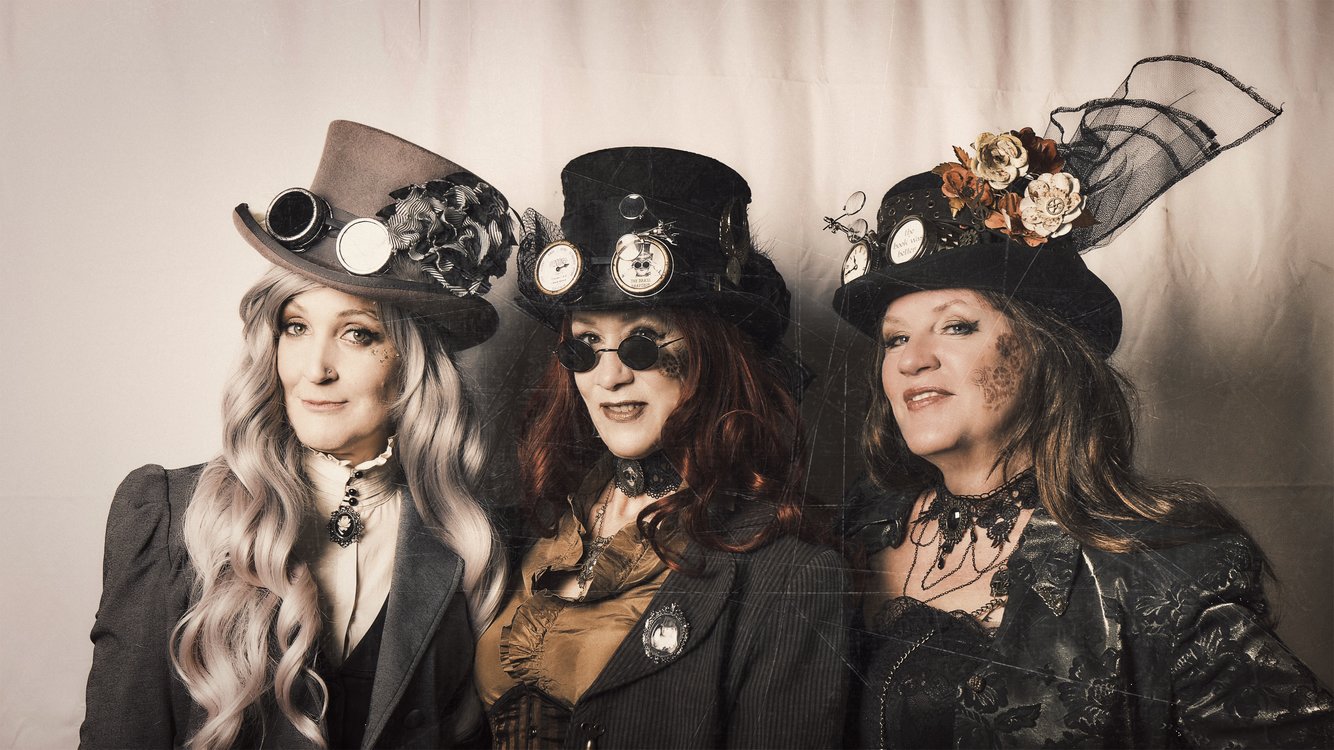 The Brass Harpies are a trio of artful and sophisticated ladies from the steampunk imaginarium.
Forever seeking our next opportunity to "Get frocked", we love to roam in whimsical costumes and engage passers-by in laughter and shenanigans, whilst introducing them to the history, and wonder of steampunk.
We believe that steampunk is joyful and emboldening and, we love convincing others of the same. We hope our passion for the genre will transport you to an era where top hats reign supreme, adventure is the noblest of pursuits, and the future is an invention of brass and steam.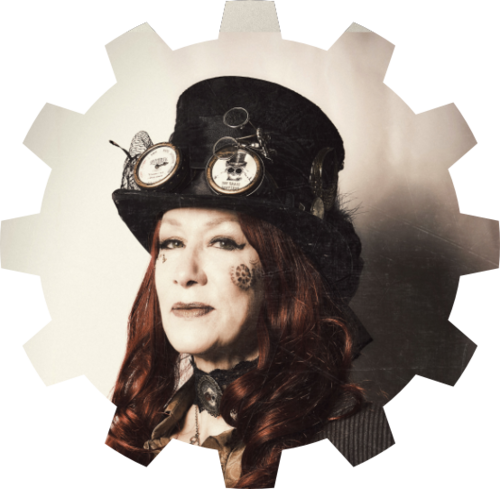 Abigail Attica
Augustine Huntley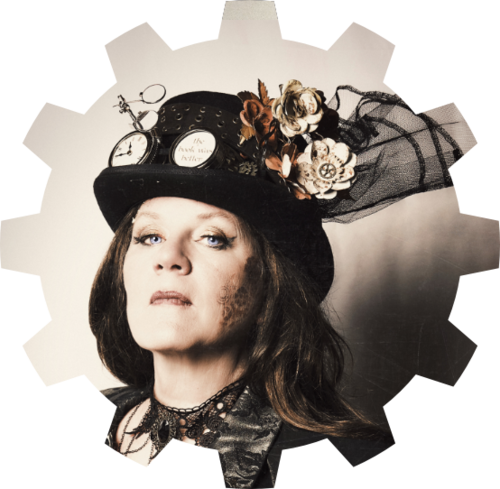 Hepzibah Myrtle
Octavia Winklebottom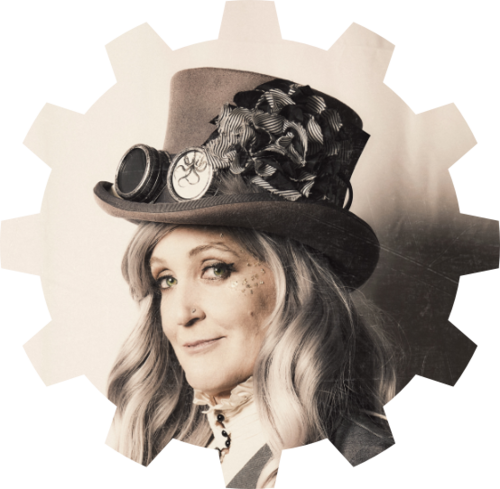 Millicent Philoemena
Ambrose Wheelwright

Cosplay meets Steampunk
Wynnum (QLD) - 26th August 2023
Bendi-Con 2023
Bendigo (VIC) - 27th August 2023
Capricon Pop Culture Convention
Rockhampton (QLD) - 2nd September 2023
Gladstone PopCon
Gladstone (QLD) - 9th September 2023
Adelaide Aetherfest
Port Adelaide (SA) - 16th and 17th September 2023
Victorian Steampunk Promenade
Toowoomba (QLD) - 23rd September 2023
The Melbourne Gothic and Victorian Picnic
Fitzroy (VIC) - October 2023
The Steampunk and Victoriana Fair
Goulburn (NSW) - 14th and 15th October 2023
Dunolly Gold Rush Festival
Dunolly (VIC) - 21st and 22nd October 2023
Lake Goldsmith Steam Rally
Beaufort (VIC) - 4th and 5th November 2023
Goldrush Steampunk Festival
Thames (NZ) - 9th to 12th November 2023
Beechworth Heritage Festival
Beechworth (VIC) - 10th - 12th November 2023
We endeavour to keep up-to-date with all events that are scheduled for Australia and New Zealand and list them here. Sadly, we aren't able to attend them all, but please follow us on Facebook for news of where we are appearing next!
🤎 If you know of any events that are missing from our list, please do get in touch 🤎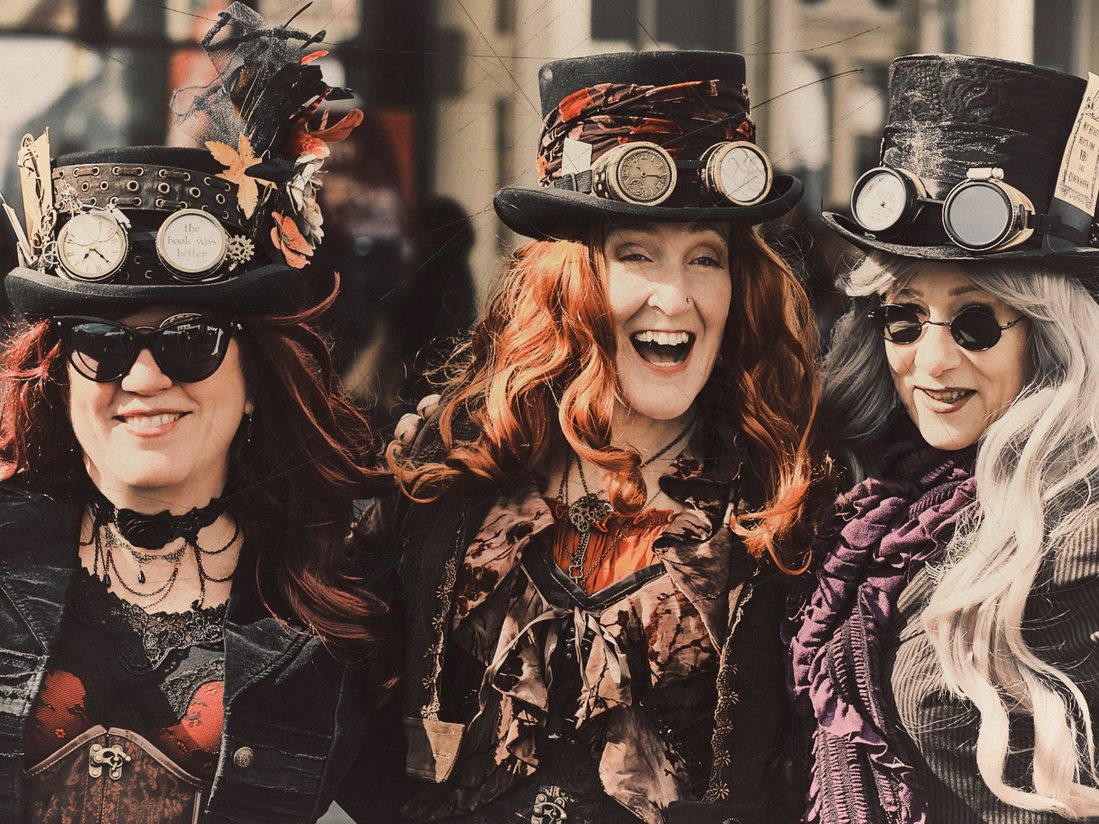 Are you seeking something splendid to wear to your next steampunk outing?
Hepzibah creates all manner of quality woollen steampunk top hats and steampunk accessories, which are available to purchase by clicking the 'Artesyn Online Shop' button below.
Items are also available to view and purchase at the delightful The Little Eclectic Shop in Sassafras in Victoria's Dandenong Ranges.
Artesyn Online Shop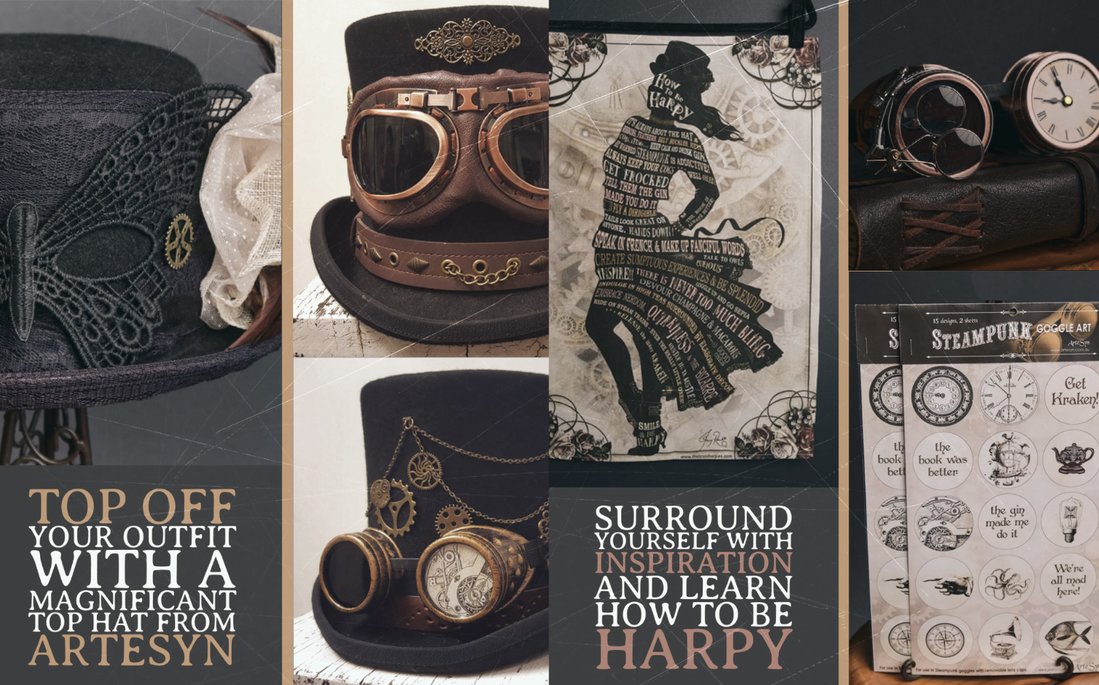 thebrassharpies@gmail.com
0418 872 444